---
Locksmith Services
in Southeast Calgary
Calgary Rekey Lockworks offers a variety of commercial and residential locksmith solutions to help customers ensure the security and safety of their offices, store locations, and homes in Southeast Calgary.
Locksmith Calgary SE Services
Calgary ReKey Lockworks' commercial locksmith services in Calgary offer everything needed to protect your business. Commercial buildings have a lot of traffic at the door and are targeted for crime more often than anywhere else. Commercial buildings need special hardware that can endure a greater amount of wear and tear, and are designed for greater resistance to attack and damage. Calgary ReKey Lockworks offers a wide range of products and services for our commercial residential clientele.
Experience has told us that a great deal of corporate theft is internally generated. Help fight internal theft by upgrading your business to high-security locks with exclusive keyways. An exclusive keyway means that no one but you can make keys to your business.
We are fully licensed as registered Locksmiths listed for the province of Alberta and are able to present the proper identification to prove the proper licensing. Ask to see a lock "PICK" license and make sure the name and photo match the person stating they are a locksmith and that the Expiry Date has not been exceeded (the licence must be renewed every two years).
---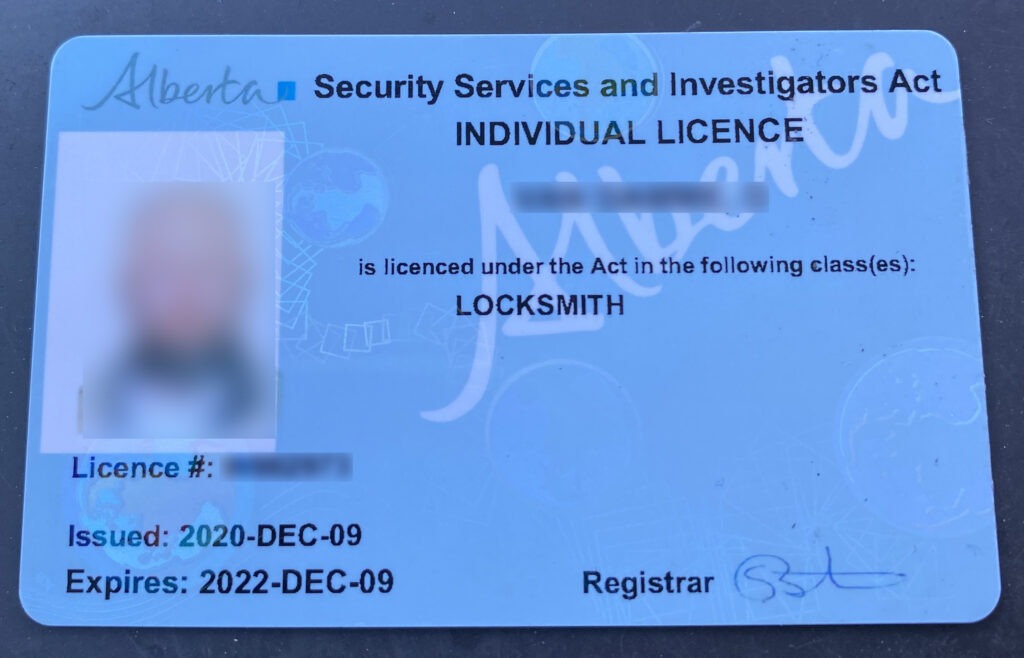 ---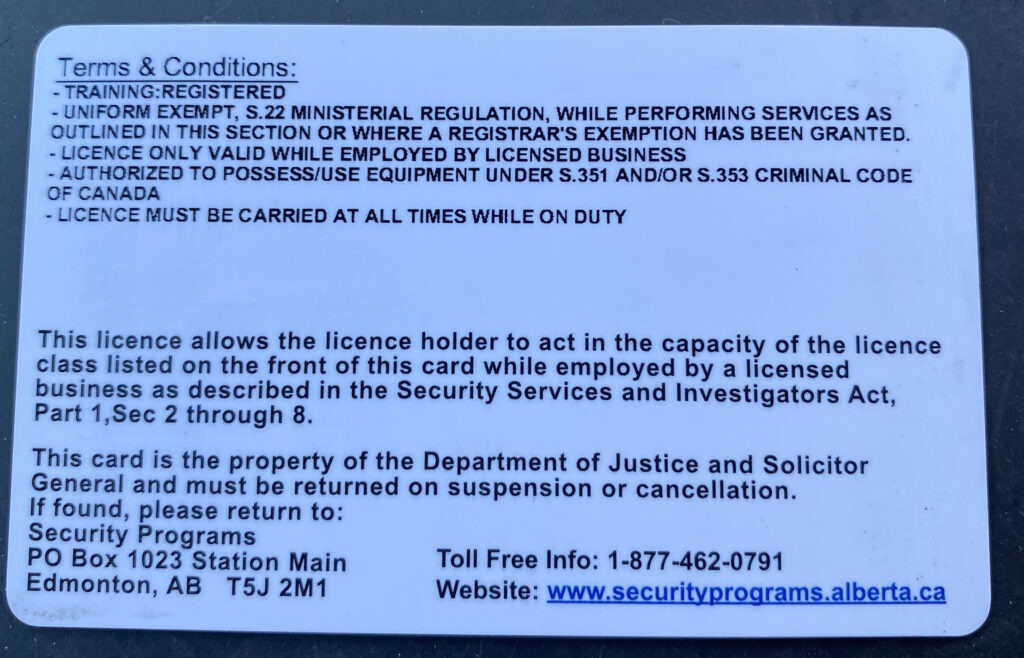 ---
To see the provincial requirements to be designated a "Professional Locksmith" you can see that information here.
Our list of local services includes:
---
To see the provincial requirements to be designated a "Professional Locksmith" you can see that information here.
Our list of local services includes:
T2B
T2J
T3M
T2C
T2X
T3S
T2H
T2Z
Southeast Calgary is a large district of mostly residential neighborhoods and scenic parkland following the edge of the Bow River. Like much of Calgary, the Southeast quadrant offers residents a mix of city and rural living. Southeast Calgary boasts more lakeside communities and waterfront homes than any of the other three quadrants.
Southeast Calgary is known for its many green spaces, playgrounds, picnic spots, and recreation along the Bow River. The neighborhoods are diverse in vibe, from vibrant Mahogany and Quarry Park to laid-back Mahogany, home of one of the city's largest man-made lakes.
The quadrant includes Fish Creek Provincial Park, a popular destination for residents and visitors alike, due to its many trails and opportunity to view birdlife, like great blue herons.
The indoor Calgary Farmers' Market is located in Southeast Calgary. It offers produce, meat, and hot snacks. Shopping includes Southcentre Mall, one of the largest shopping malls in Calgary with over 190 stores.
The Southeast quadrant is typically defined as lying south of a combination of the Bow River, a Canadian Pacific rail line, Centre Avenue, and Memorial Drive, and east of a combination of Centre Street, a Canadian Pacific rail line, Macleod Trail, and Sheriff King Street.
The Southeast quadrant is the location of about 28 neighborhoods. Auburn Bay offers residents a lake cottage lifestyle as well as proximity to Seton's Urban District for shopping, entertainment, and more. Inglewood is home to many breweries, antique shops, and boutiques.
Southeast Calgary has traditionally been known as the city's industrial hub, but this varied district is also home to many of the city's waterfront communities, thanks to a combination of artificial and natural lakes and rivers. There are many parks and walking trails for outdoor enthusiasts, as well as proximity to shopping, entertainment, and dining.
---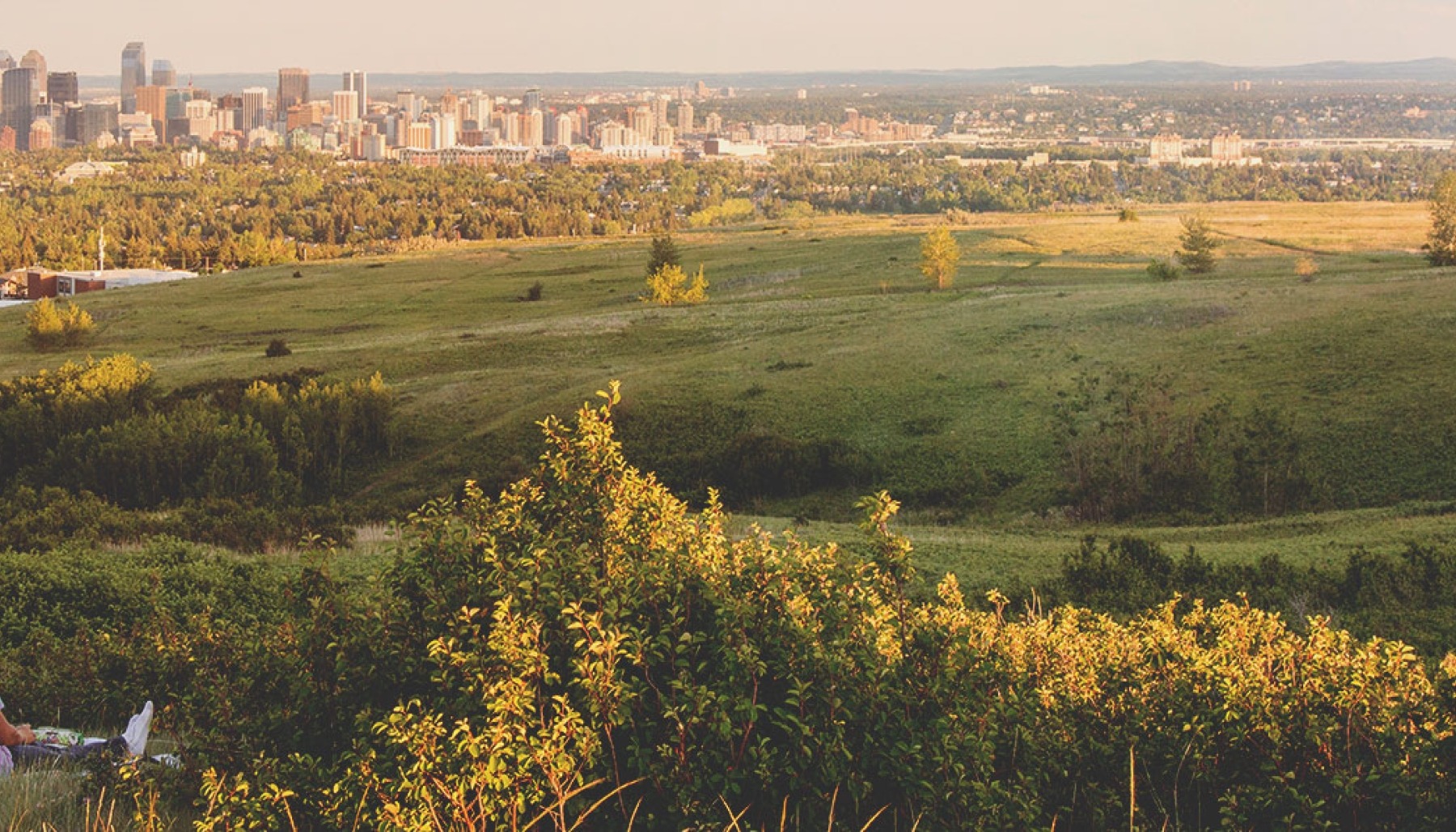 Our Southeast Calgary service areas

Our commercial locksmith in Calgary can repair or replace any broken door lock. Your business has a lot of traffic—that means a lot of wear for your doors and door locks.
Our technicians have expert knowledge on how to repair your door hardware, because they take specialized repair and service seminars for commercial lock hardware.
Services we offer include: door pivot and hinge replacement, lock servicing, master keying, lock re-keying, door closer installation and repair, exit device repair and installation, door prep and new lock installation, along with prompt lockout service.

Our Commercial-Grade Hardware
Full line of panic hardware, high-grade lock and passage sets
Automatic operation (handicapped systems)
Door closer systems
Access control systems
Master-key systems
High-security products by Medeco-Lock, ASSA, and Schlage Primus
Panic hardware by Von Duprin
Access control products
Complete product lines by Yale, Sargent, and Adams-Rite
Samples of manufacturer's products available

The one thing you don't want to attract to your business is crime. The best way to do this is to beef up your business' security. Our commercial locksmiths are the very best at crime and theft prevention.

Having your business master keyed is very convenient. This will give you one master key for all of your locks, while sub-master keys can be distributed to your employees. Having a master key system installed is an excellent way to ensure access control. Installing a master key system is quick and easy and can be designed for your expanding business—leaving you with one key for everything.
How secure is your place of business?