---
Our mission is to be the best and most trustworthy mobile locksmith company in Calgary! We are a 24 hour locksmith services shop that provides high quality emergency, residential, commercial, and automotive locksmith services in the Calgary area.
Welcome to Calgary Rekey Lockworks!
We are a locksmith company that services the Calgary area. You can speak directly with any of our Calgary locksmiths, who will provide you with the information you're looking for and give you an honest over-the-phone estimate for any locksmith services you need. Calgary Rekey Lockworks in Calgary has a wide variety of locksmith services available to ensure the complete security of our clientele.
Our Calgary locksmiths can take care of your home, or lock your business down like Fort Knox! Our automotive locksmith specialists can help you get into your car. Our emergency locksmiths are just a quick phone call away and will travel to your location in Calgary.
---
Our Feature locksmith services at Calgary Rekey Lockworks
Most people don't know that you should have a locksmith rekey your door locks every time you move. Our Calgary residential locksmiths can rekey your front door locks, and upgrade or install new deadbolts. Anytime you lose your keys or need a lock changed, our Calgary locksmiths can do it faster and less expensive than anywhere else! We have standard and more affordable options, all the way up to high security, commercial-grade locks. Contact our Calgary locksmiths for more information on our locks, and to find a solution for what is best for your home and security!
Our high-security locksmiths are experts with all forms of high-security locks. Whether you want a better lock on your front door, or you're a business owner looking to beef up security, our high security locksmiths have something for you. We use exclusive keyways, electronic locks, and we also service safes. High security locksmiths often work with expensive and complex systems to control access to highly exclusive areas. Calgary Rekey Lockworks is experienced, professional, and highly trained in the field of high security systems.
Our commercial locksmiths in Calgary handle large contracts developing and installing complex master key security systems for businesses. Commercial locksmiths often work in conjunction with construction companies in newly developed buildings. We also install doors and door hardware, and assign master key systems for pre-existing buildings.
Nobody thinks about when you might need an emergency locksmith. But locked out emergencies happen every day, at all times of the day, all over Calgary. Our locksmiths are always able to solve your lock crisis! Our Calgary locksmiths respond to lockouts, fix break-ins, and repair broken locks. We also engage in basic locksmith work, such as rekeying locks and installing door hardware—often in the middle of the night. Our emergency Calgary locksmiths work with people who are scared, angry, and vulnerable, and in conjunction with the local police and fire department. We have handled just about any kind of locked out emergency there is in Calgary, and are available for any emergency locksmith work.
In Calgary, there are only a few - if any - trustworthy and reliable automotive locksmiths available. Many of those that are available will charge you an arm and a leg, exploiting the emergency situation. Our automotive locksmiths are some of the few that can claim expertise in the field at a reasonable price. This area of our work largely involves opening locked cars, cutting specialized keys, and occasionally tearing out steering columns, door panels, and reprogramming onboard computers. Most often, however, automotive technicians open locked vehicle doors. Automotive technicians provide automotive services at a better price and by more reliable technicians that even your dealership can't match.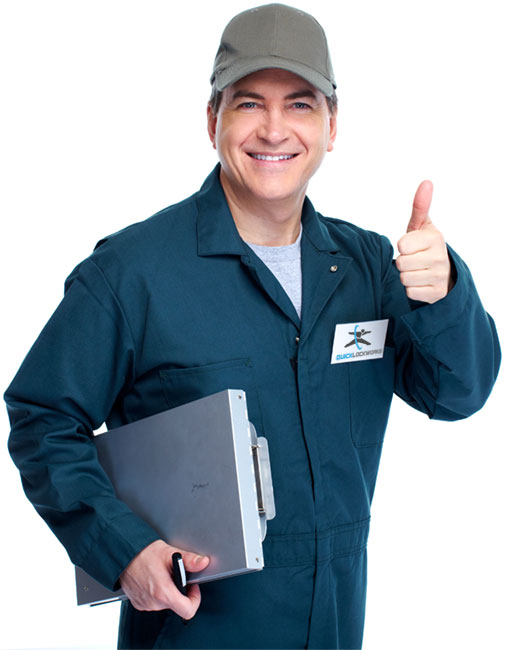 Our Locksmith Services History
Calgary Rekey Lockworks is owned and operated by Lenhard Hardie. Lenhard has been a security specialist for over 30 years. He was actually employed as a prison guard before retiring and getting into the locksmith industry. Security has a very real and special meaning for him. After a few years working in the industry, Lenhard decided to venture out on his own, establishing Calgary Rekey Lockworks in 2011. Lenhard and his technicians are always happy to pass on the experience and knowledge gained while working in Corrections, and to translate that into a more secure business or safer home for you and your loved ones.
We at Calgary Rekey Lockworks in Calgary, encourage and endorse the proper regulation of locksmiths in Alberta. We abide by all government licensing. All of our locksmiths are experienced, licensed, bonded, and insured. Furthermore, our locksmiths are committed to providing the highest quality service. in all facets of the trade, including skill, knowledge, and adherence to ethics and regulation—and our locksmiths will be the friendliest and most understanding ones you will ever meet!
Trust Calgary Rekey Lockworks Locksmith Services
Whether you need a commercial locksmith, a residential locksmith, an automotive locksmith, or any other unlocking or security service, you can rely on our specially trained team of certified professionals! Our technicians are able to handle any locksmithing job or lockout situation in a timely and efficient manner. Calgary Rekey Lockworks is committed to providing our customers with fast, reliable, and professional services—all at competitive prices.