When facing lock-related problems, it's essential to rely on the expertise and services of a high-quality locksmith. A reputable locksmith can provide solutions to various lock and security challenges while ensuring the highest standards of professionalism and customer satisfaction. By understanding what to expect from a locksmith, you can make an informed decision when selecting one for your needs.
Qualities of a High-Quality Locksmith
1. Expertise and Experience
A high-quality locksmith should possess extensive knowledge and expertise in their field. They should have undergone proper training and gained practical experience in dealing with different types of locks, security systems, and key-related issues. An experienced locksmith can quickly assess the situation, offer effective solutions, and handle any challenges that may arise.
2. Prompt Response and Availability
Emergencies can occur at any time, and a reliable locksmith understands the importance of prompt assistance. Whether you're locked out of your car in the middle of the night or need urgent lock repairs, a high-quality locksmith should be available 24/7 to provide timely and efficient services. Their responsiveness reflects their commitment to customer satisfaction.
3. Versatility in Services
Locksmiths offer a range of services beyond lockouts. A reputable locksmith should be well-versed in various aspects of locksmithing, including lock installations, repairs, key duplications, security system installations, and more. Their versatility ensures that they can address different security needs, whether residential, commercial, or automotive.
4. Proper Licensing and Insurance
When hiring a locksmith, it is crucial to ensure that they are licensed and insured. Licensing demonstrates its compliance with industry standards and regulations. Insurance coverage provides protection for both the locksmith and the client in case of any accidental damage or liabilities that may occur during the service. A high-quality locksmith will willingly provide proof of licensing and insurance upon request.
5. Transparency and Professionalism
A top-notch locksmith will maintain a high level of transparency and professionalism throughout their interactions. They will provide clear explanations of the services they offer, associated costs, and any potential risks involved. A professional locksmith will also arrive at the designated location in a marked vehicle and carry proper identification to instill trust and ensure the customer's security.
Services Offered by Calgary Rekey Lockworks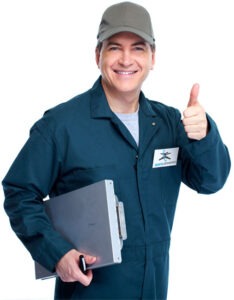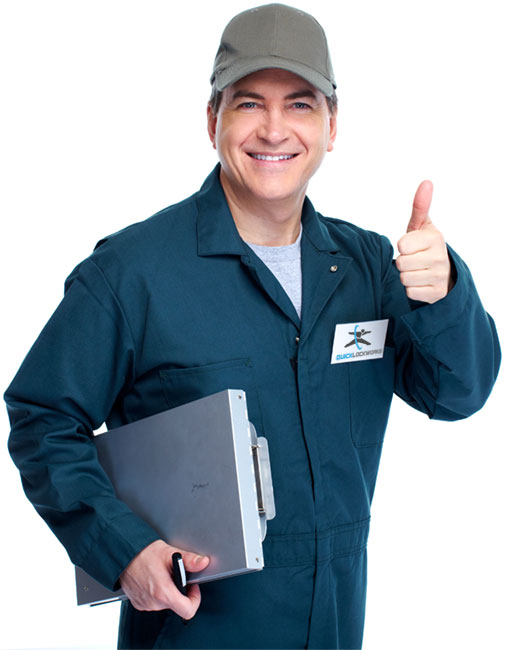 1. Emergency Lockout Assistance
One of the most common reasons people seek locksmith services is when they find themselves locked out of their homes, cars, or offices. A high-quality locksmith will respond promptly to emergency lockout situations, using their expertise and specialized tools to gain access without causing any damage to the property.
2. Lock Installation and Repair
A skilled locksmith can assist with the installation and repair of various types of locks. Whether you need to upgrade your home's security with new deadbolts or repair a malfunctioning lock, a high-quality locksmith will ensure proper installation, alignment, and functionality to enhance the overall security of your property.
3. Key Duplication and Replacement
Lost or misplaced keys can be a source of frustration and vulnerability. A reputable locksmith can duplicate keys for your existing locks or replace them entirely if needed. They can also provide insights into keyless entry systems and offer solutions that suit your specific requirements.
4. Security System Installation and Maintenance
In addition to locks and keys, many locksmiths offer expertise in security system installation and maintenance. They can recommend and install advanced security measures such as CCTV cameras, alarm systems, and access control systems to enhance the overall safety of your property.
5. Lock Rekeying and Master Key Systems
Lock rekeying is a cost-effective solution when you want to change the keys for existing locks without replacing them entirely. A high-quality locksmith can rekey your locks to ensure that only new keys can operate them. They can also set up master key systems, allowing authorized individuals to access multiple areas while restricting access to others.
Choosing the Right Locksmith for Your Needs
Selecting the right locksmith is essential to ensure reliable and trustworthy services. Consider the following factors when making your decision:
1. Research and Recommendations
Start by conducting thorough research on local locksmiths and gathering recommendations from friends, family, or trusted online sources. Look for locksmiths with a good reputation and positive customer reviews.
2. Checking Credentials and Reviews
Verify the locksmith's credentials, including licenses, certifications, and affiliations with professional organizations. Also, check online reviews and testimonials to gauge their reputation and customer satisfaction.
3. Comparing Pricing and Estimates
Request detailed pricing information and estimates from different locksmiths. Compare their rates and services to ensure you receive fair pricing without compromising quality.
4. Assessing Customer Service
Pay attention to the locksmith's customer service. A high-quality locksmith should be attentive, responsive, and willing to address your concerns. Clear communication and a friendly attitude can make a significant difference in your overall experience.
5. Trusting Your Instincts
Ultimately, trust your instincts when choosing a locksmith. If something feels off or if a locksmith fails to meet your expectations during initial interactions, it's better to seek an alternative provider.
Frequently Asked Questions (FAQs)
1. Can a locksmith help me if I've lost all my keys?
Yes, a locksmith can assist you even if you've lost all your keys. They can provide key replacement services or rekey your existing locks to ensure the security of your property.
2. How long does it take for a locksmith to unlock a door?
The time it takes for a locksmith to unlock a door can vary depending on the complexity of the lock and the locksmith's expertise. In most cases, a skilled locksmith can unlock a door within minutes.
3. Are high-security locks worth the investment?
Yes, high-security locks are worth the investment for enhanced protection. They are designed to resist picking, drilling, and other unauthorized entry techniques, making them more secure than standard locks.
4. Can a locksmith open a safe?
Yes, professional locksmiths often have the necessary tools and skills to open different types of safes. They can help you regain access to your safe while ensuring its integrity.
5. What should I do if I suspect someone has a copy of my house keys?
If you suspect someone has a copy of your house keys without your permission, it's recommended to rekey or replace your locks. A locksmith can assist you in changing the locks or rekeying them to ensure your home's security.