When it comes to the security and functionality of your vehicle, a reliable automotive locksmith plays a crucial role. Automotive locksmiths are skilled professionals who specialize in various services related to car locks and keys. In this article, we will discuss the different types of automotive locksmith services available, helping you understand their importance and how they can assist you in different situations.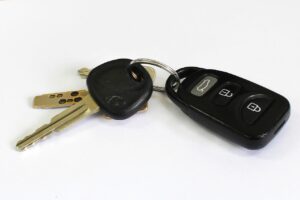 1. Emergency Lockout Services
One of the most common situations that require the assistance of an automotive locksmith is when you find yourself locked out of your vehicle. Whether you accidentally left your keys inside the car, lost them, or broke them in the lock, an emergency lockout service can come to your rescue. Automotive locksmiths have the expertise and specialized tools to safely and efficiently unlock your vehicle without causing any damage.
2. Key Replacement and Duplication
Losing or misplacing your car keys can be a frustrating experience. In such cases, automotive locksmiths can provide key replacement and duplication services. They can create a new key for your vehicle by decoding the lock or using your vehicle identification number (VIN) to cut a new key. Additionally, if you need spare keys for convenience or as a backup, automotive locksmiths can duplicate your existing keys quickly and accurately.
3. Ignition Repair and Replacement
If you're experiencing issues with your car's ignition system, an automotive locksmith can help. They are skilled in diagnosing and repairing ignition problems such as key not turning, ignition switch failure, or ignition cylinder damage. In cases where the ignition cannot be repaired, automotive locksmiths can also perform ignition replacement to ensure that your vehicle starts smoothly and reliably.
4. Transponder Key Programming
Many modern vehicles are equipped with transponder keys, which provide an extra layer of security. Transponder keys have a built-in chip that communicates with the car's immobilizer system, allowing the engine to start. If you need a new transponder key or your existing key needs programming, an automotive locksmith can assist you. They have the necessary equipment and knowledge to program the transponder key to match your vehicle's immobilizer system.
5. Remote Key Fob Programming
Remote key fobs offer convenience by allowing you to lock, unlock, and even start your vehicle remotely. If your key fob stops working or needs reprogramming, an automotive locksmith can help. They can diagnose the issue with your remote key fob and reprogram it to ensure that it functions correctly with your vehicle. This eliminates the need for costly dealership replacements and saves you time and money.
6. Lock Repair and Replacement
Over time, the locks on your vehicle can wear out or become damaged. Automotive locksmiths are skilled in repairing and replacing various types of locks, including door locks, trunk locks, and glove box locks. Whether your lock is jammed, broken, or needs to be rekeyed, an automotive locksmith can provide the necessary solutions to restore the security and functionality of your vehicle.
Automotive locksmith services encompass a wide range of specialized solutions to cater to the security and lock-related needs of vehicle owners. From emergency lockout services to key replacement, ignition repair, and lock repair, automotive locksmiths are essential for maintaining the safety and convenience of your vehicle. If you find yourself in need of any of these services, don't hesitate to contact Calgary Rekey Lockworks – we can assist you efficiently and effectively.